Regular price
Sale price
$24.95 AUD
Unit price
per
Sale
Sold out
Our Wool Dryer Balls are a natural and sustainable must-have to level up your laundry routine. Unlike their chemical-laden counterparts, wool dryer balls are completely natural and contain no harmful substances, making them safe for all skin types and ideal for those with allergies or sensitivities. Hand crafted out of 100% wool, each ball measures approximately 7cm in diameter. Each set is packaged in in a re-useable canvas drawstring bag and contains 6 wool dryer balls.

Wool dryer balls work their magic by absorbing moisture, reducing drying time, and naturally softening clothes. The reduced drying time saves you electricity and preserves the lifespan of your clothing. They also reduce wrinkles and static, leaving your laundry feeling fresh and comfortable. 
For optimal use, 4 dryer balls for a small load or 6 for a large load into your dryer with your wet laundry. The 'bouncing' of the balls in the dryer encourages your garments to move and separate, allowing the hot air to circulate and your clothes to dry faster. Add a few drops of your favourite essential oils for a beautiful, light scent. 
By incorporating these little wonders into your laundry routine, you contribute to a more sustainable lifestyle while enjoying the many benefits they offer.


Product Details
Size:

ca. 7cm diameter

Quantity:


6 wool dryer balls per set

Material:

100% wool (no synthetic fibres or fillers)

Colour:
Natural White


Key Features:

100% natural & safe for your family - no synthetic fibres or fillers, chemical and fragrance free;
Eco-friendly - unlike disposable dryer sheets which end up in landfill, wool dryer balls are a sustainable and biodegradable alternative;
Naturally soften fabrics - the gentle friction of the bouncing balls keeps your clothes feeling soft and fluffy without the need for chemical-laden softeners;
Reduce wrinkles and static - help prevent static electricity buildup and keeps clothes from clumping together during the drying process;
Economical - can be used for hundred of loads before needing replacement;
Energy and cost-efficient - dryer balls reduce drying time saving energy and reducing your electricity bill over time.


Note: As this is a hand manufactured natural product, the dryer balls may differ slightly in size and shape.

Care Guide

Sheepskins are naturally dirt and stain resistant and therefore easy to care for. Regularly shake and brush to maintain appearance. Spot clean as required. Please refer to specific care instructions included with each product. Find out more here.
Shipping & Delivery

FREE standard shipping Australia-wide. Express shipping available. For international orders please contact us directly. For detailed information please visit our Shipping Policy.
Returns & Exchanges

We have a 14-day return policy. If for any reason you are not happy with you purchase, please contact us. For detailed information please see our Returns Policy.
Share
View full details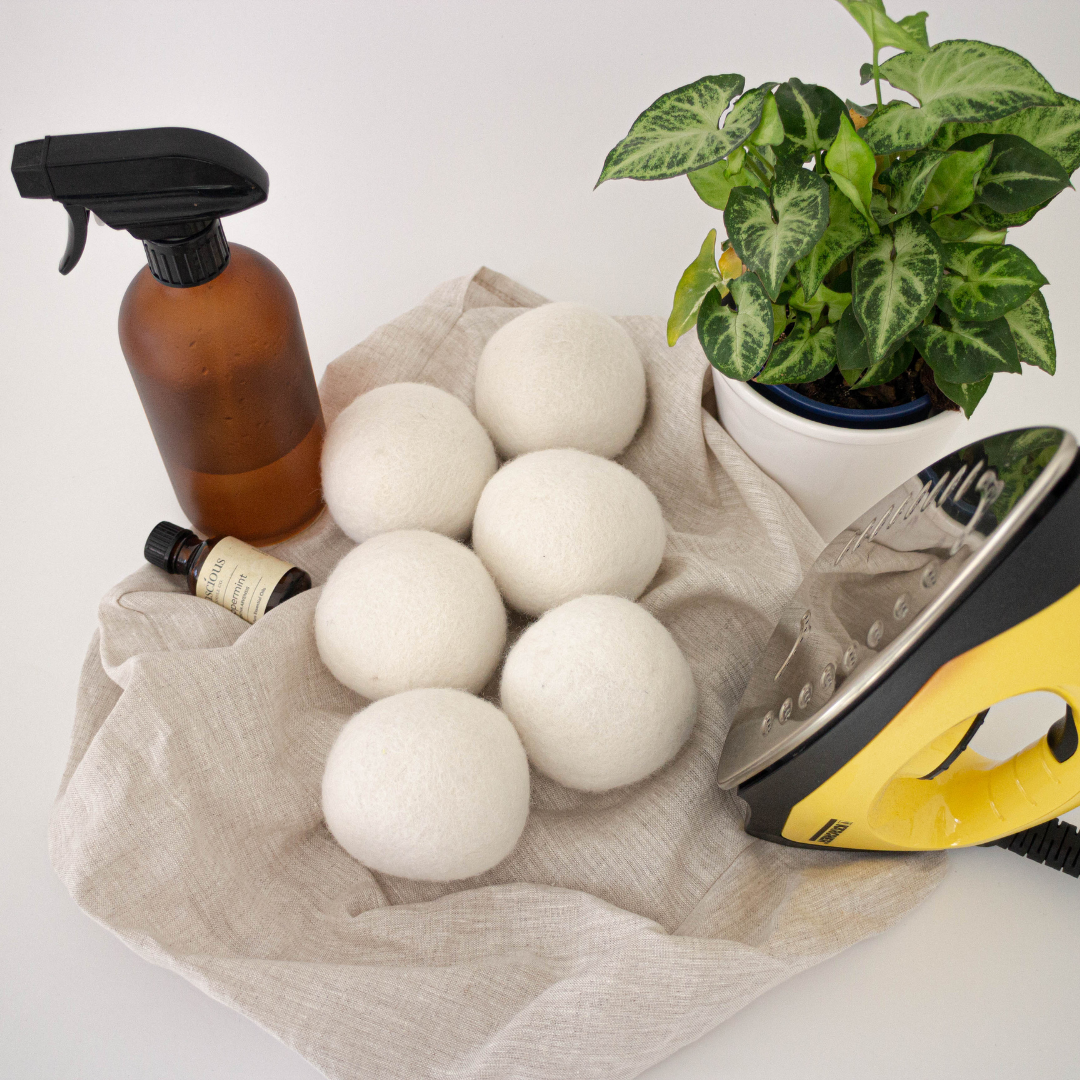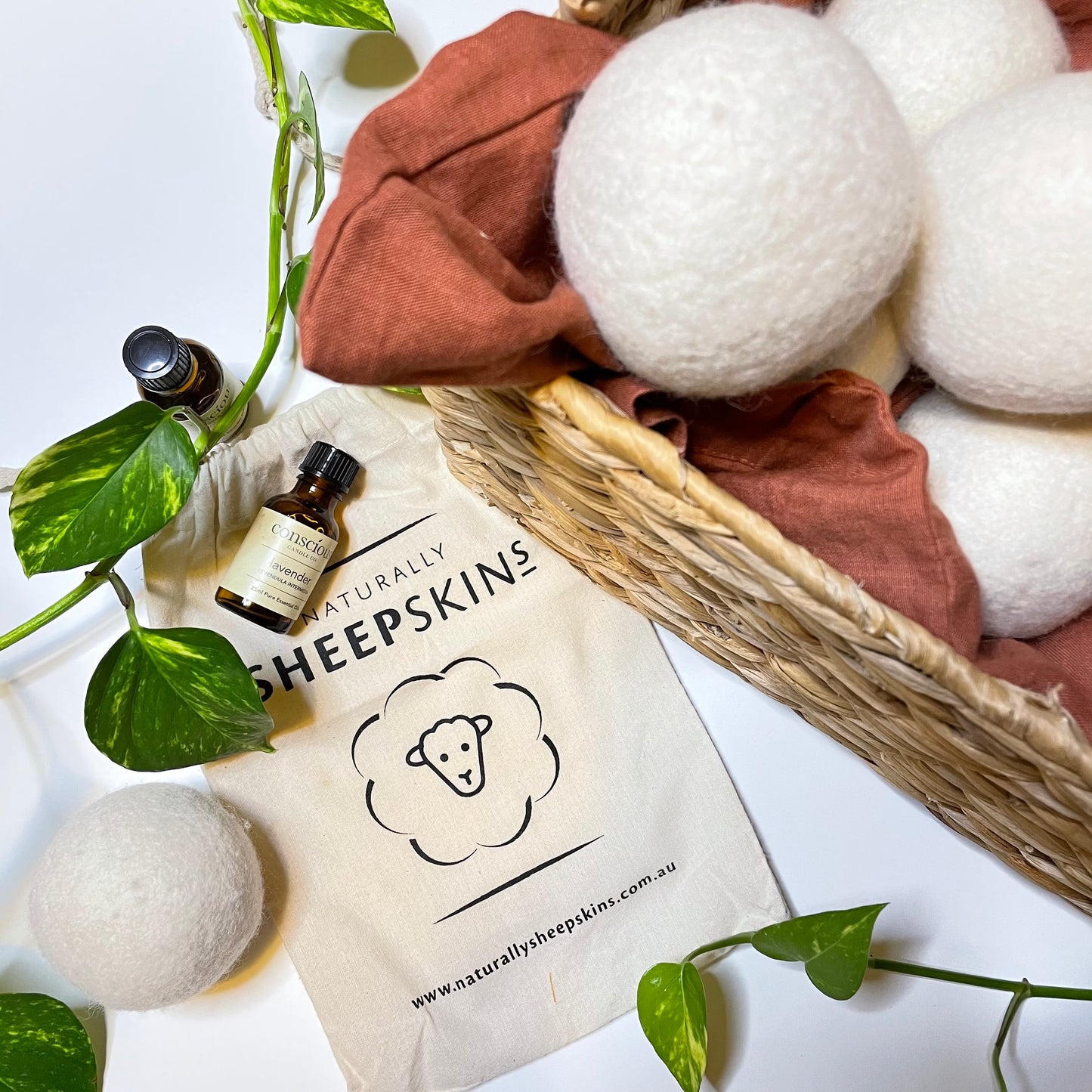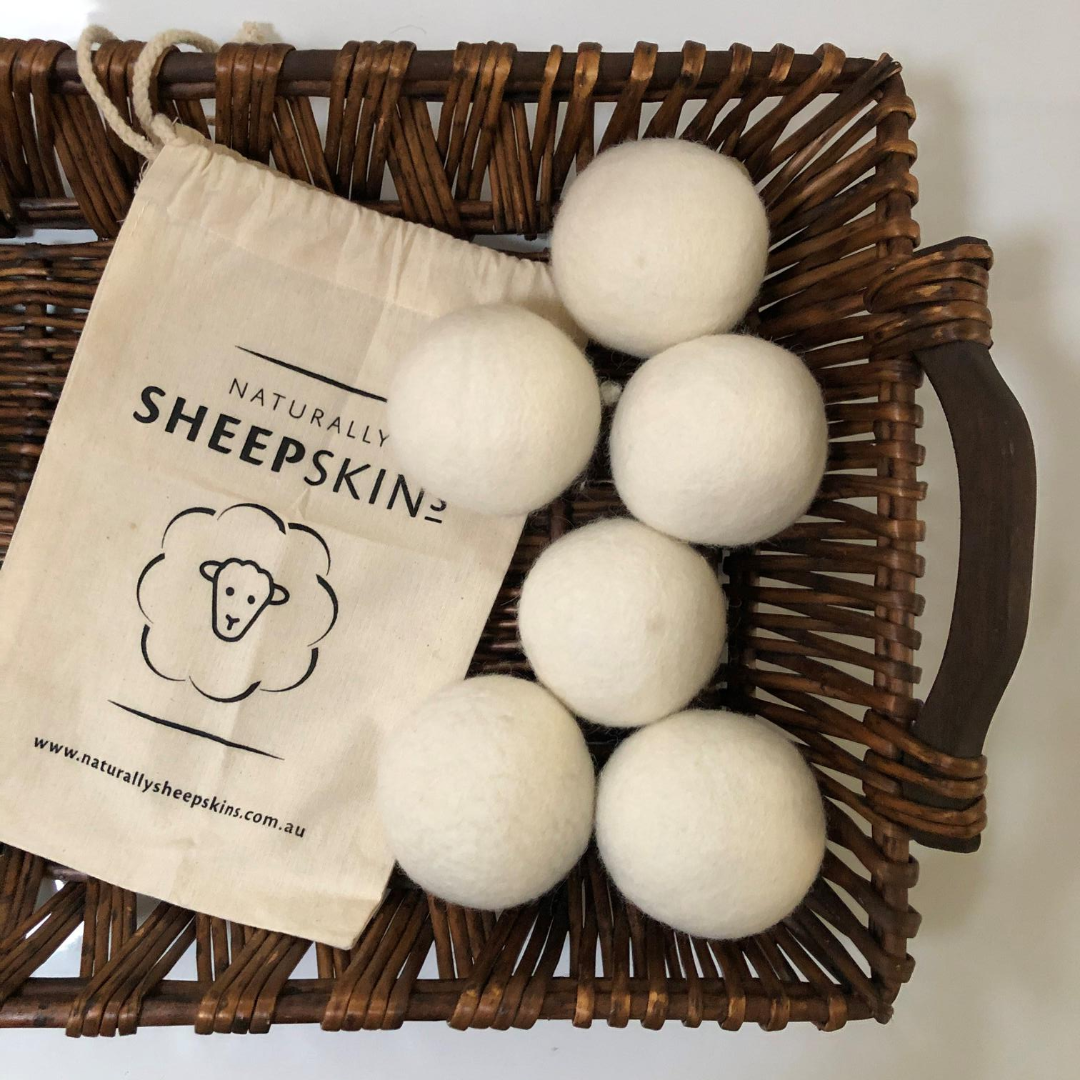 CLEANING AND CARING FOR SHEEPSKINS

Wool is extremely easy to care for. Whilst all our products are machine-washable, antibacterial and anti-microbial properties make wool naturally stain and dirt resistant reducing the opportunity for odours to develop. The elasticity of wool also means that the product is resistant to creasing and wrinkling and keeps its shape.

Please note that as this is a natural product, some discolouration can occur during the washing process. The same applies if the product is left in direct sunlight for prolonged periods of time.

Read More

INTERESTED IN SELLING THIS PRODUCT?

lf you have a business that would like to distribute our products, visit our reseller page and contact us for more information.

Get in touch with us