Regular price
Sale price
$69.95 AUD
Unit price
per
Sale
Sold out
Introducing our Original Lambskin Pram Liner, crafted with the finest materials to provide the ultimate comfort and protection for your little one.
Made with genuine Merino lambskin and featuring a colour-matched cotton lining on the reverse side, this pram liner is a perfect blend of comfort, style and functionality.
Measuring approximately 75x30cm, this lambskin pram liner offers ample coverage and a universal fit with 11 harness slots, ensuring compatibility with most prams, strollers, buggies, and joggers. Its rectangular shape with rounded edges adds a touch of elegance to your baby's ride while offering a secure and snug fit.
Designed with your newborn's needs in mind, the wool of this pram liner is shorn to a short length of approximately 25mm. This makes it suitable for use from the earliest ages onwards, providing gentle support and comfort as your little one grows. Whether you're using it in a pram, stroller, buggy, or even in the baby's pram bassinet, this versatile liner will adapt to your child's changing needs.
Our lambskin pram liner not only enhances your baby's comfort but also protects your pram from spills, stains, and everyday wear and tear. It acts as a barrier between your pram's upholstery and your little explorer, keeping it clean and pristine. The lambskin's natural properties make it soft, breathable, and temperature-regulating, providing a cocoon of cosy warmth in winter and a cool haven in summer.
As your child grows, this pram liner will grow with them, becoming a beloved companion throughout their early years. The premium materials and expert craftsmanship ensure its durability and longevity, making it a reliable investment for your family.
Experience the unparalleled comfort and style of our Lambskin Pram Liner. Keep your little one cosy and content year-round, while ensuring your pram stays clean and protected.
Our Naturally Sheepskins Pram liners are packaged in a re-useable canvas drawstring bag.
 
Product Details

Size:
ca. 75 x 30cm

Wool height:
Shorn to ca. 25mm
Material:
100% Lambskin with a colour-matched cotton lining
Wool Colour:
Natural (with a natural beige lining)
Grey (with a grey lining)

Key Features:

100% natural pram liner;
Universal fit with 11 harness points (fits most prams and strollers and will grow with your child); 
Suitable for ages 0-36+ months; 
Soft & comfortable, relieves pressure & provides support;
Protects your pram and keeps it clean; 
Breathable & temperature regulating (warm in winter, cool in summer);
Naturally anti-bacterial & hypoallergenic;
Naturally dirt-repellent & easy to care for;
Oeku-Tex® certified and EU REACH compliant.
Our lambskin liner has been tried and tested in a wide range of prams and strollers including Bugaboo, Maclaren, UppaBaby Vista, Silvercross, Mamas and Papas, Redsbaby, Baby Bee, Baby Jogger, Joolz and Yoyo.
Our lambskins are all REACH compliant and free from harmful chemicals and dyes making them safe and suitable for your baby's skin.
As this is a natural product, no two pieces will be the same in colour, wool height or shape.
Your baby should not be left to sleep on the sheepskin unattended.

Care Guide

Sheepskins are naturally dirt and stain resistant and therefore easy to care for. Regularly shake and brush to maintain appearance. Spot clean as required. Please refer to specific care instructions included with each product. Find out more here.
Shipping & Delivery

FREE standard shipping Australia-wide. Express shipping available. For international orders please contact us directly. For detailed information please visit our Shipping Policy.
Returns & Exchanges

We have a 14-day return policy. If for any reason you are not happy with you purchase, please contact us. For detailed information please see our Returns Policy.
Share
View full details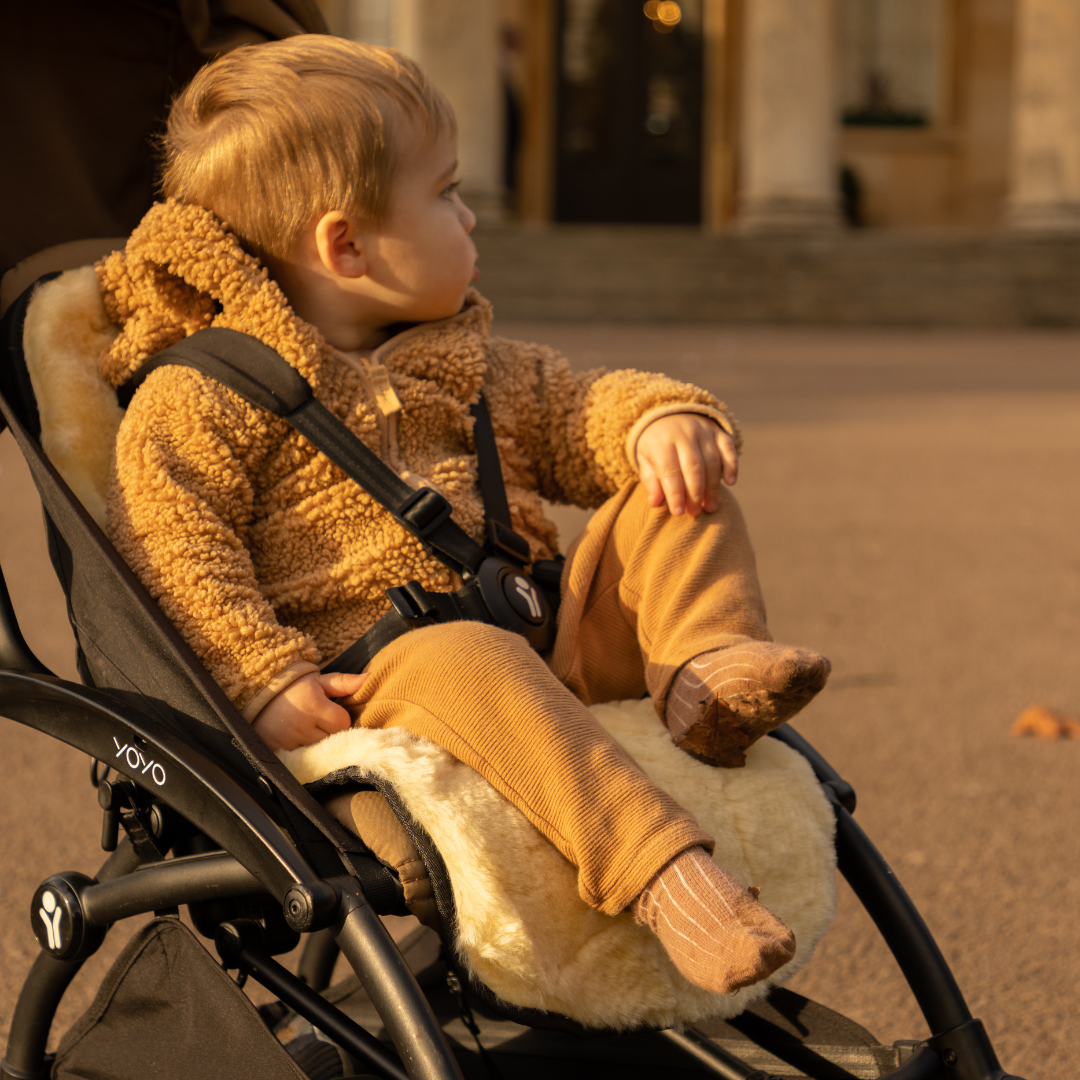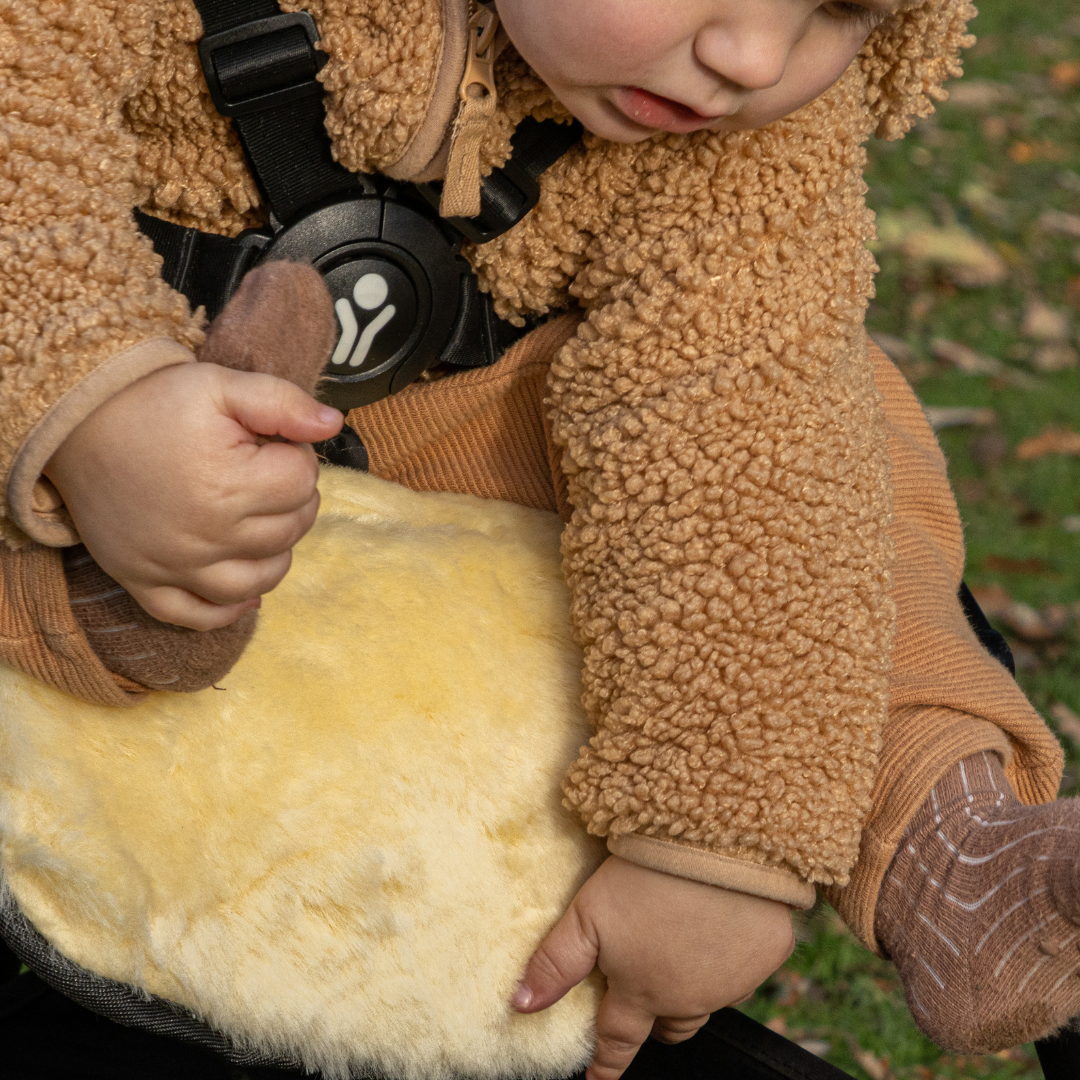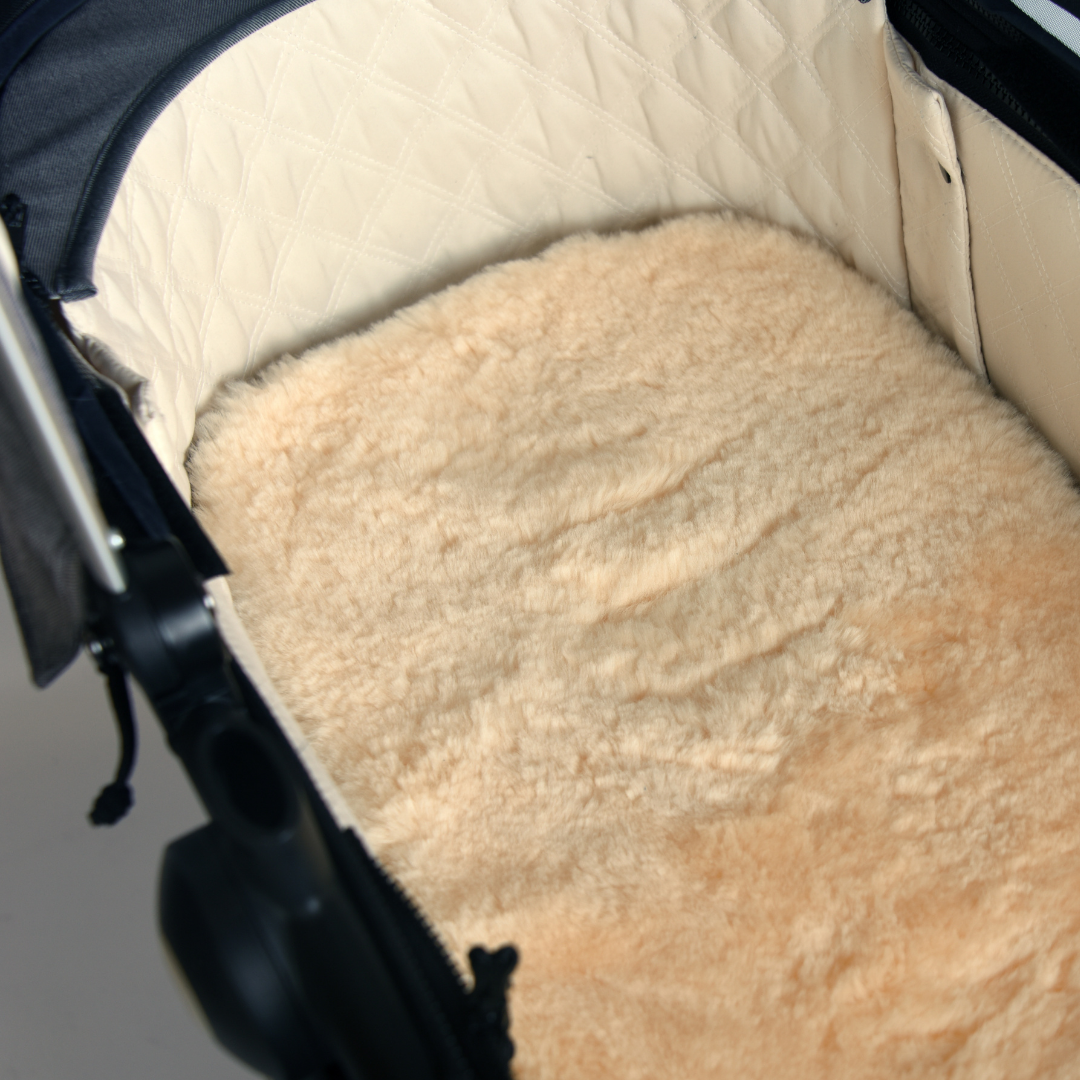 CLEANING AND CARING FOR SHEEPSKINS

Wool is extremely easy to care for. Whilst all our products are machine-washable, antibacterial and anti-microbial properties make wool naturally stain and dirt resistant reducing the opportunity for odours to develop. The elasticity of wool also means that the product is resistant to creasing and wrinkling and keeps its shape.

Please note that as this is a natural product, some discolouration can occur during the washing process. The same applies if the product is left in direct sunlight for prolonged periods of time.

Read More

INTERESTED IN SELLING THIS PRODUCT?

lf you have a business that would like to distribute our products, visit our reseller page and contact us for more information.

Get in touch with us